Gendex Intraoral Camera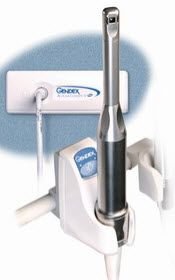 Now You Can See What We See
The wonder of digital technology now enables you to see what we see. Our Gendex intraoral camera captures images of the inside of your mouth, which you can view on a monitor. Images can also be printed out for you to take home.
Seeing Is Believing
There are times when Dr. XXX or the hygienist sees something in your mouth that needs attention. Many times this area doesn't even bother you but still needs care. In the past you had to take our word for it. Now, with our high-tech digital intraoral camera, we can communicate with you visually so you can actually see what we see.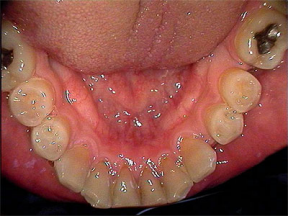 The inside of the lower teeth.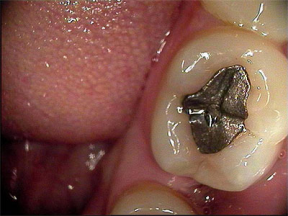 An old, cracked amalgam filling.